The Spanish National Commission for Cooperation and the United Nations Educational, Scientific and Cultural Organization (UNESCO), belonging to the Spanish Ministry of Foreign Affairs, European Union and Cooperation, has selected Manises to represent Spain in the 2021 call for applications of the UNESCO Creative Cities Network.
The Tourism and Heritage team of the Architecture, Heritage and Management Research Center for Sustainable Development of the Universitat Politècnica de València (UPV), who was in charge of preparing the application, played a key role in the selection.
manises-ciudad-creativa-ceramica-version-divulgativa

The research work group, headed by María José Viñals from the UPV, counts with the participation of Lola Teruel from Campus Gandia, an expert in heritage tourism management, working alongside Laura Gilabert and Anna Sanasaryan. This is the same team that prepared the dossier for Llíria's application for the Music category in the 2019 call, procuring its membership to the UNESCO Creative Cities Network.
NATIONAL CANDIDATE IN CRAFTS AND FOLK ART
In this case, Manises is applying to join the network in the field of Crafts and Folk Art, and in Viñals' words, it does so "as a consequence of the current value of its artisanal ceramic production, whose origin dates back to over 700 years ago, and that is characterized by the use of the Islamic-inspired metallic luster technique, among other aspects."
For Lola Teruel, "joining this prestigious international network is a way of recognizing both the artistic technique and the city as a whole, opening up new strategic and interesting avenues for its tourism development."
UNESCO CREATIVE CITIES NETWORK
The UNESCO Creative Cities Network was created in 2004 as a result of the experience of the Global Alliance for Cultural Diversity in 2002, and it does so with the aim of fostering international cooperation between cities that invest in creativity as an accelerator of sustainable urban development, as well as for culture and social inclusion. This Network is structured around 7 creative fields: Literature, Film, Music, Crafts and Folk Art, Design, Gastronomy and Media Arts.
The UNESCO call for applications takes place every two years, allowing each country to present two candidatures from a different category, after a section process carried out by the National Commission of each country. In this case, alongside Manises, the other selected applicant was Las Palmas de Gran Canaria in the Music category. We will have to wait until October to see the list of cities selected in all the categories.
EXHIBITION: TOUR OF THE UNESCO CREATIVE CITIES NETWORK
From September 10 to October 20, the Casa de la Cultura in Manises is hosting the UNESCO Creative Cities exhibition in its cloister, where artisanal traditions and creative arts from the cities that already belong to the network are made known through a series of posters.
This exhibition is organized by the Manises City Council and is curated by María José Viñals, Anna Sanasaryan and Lola Teruel.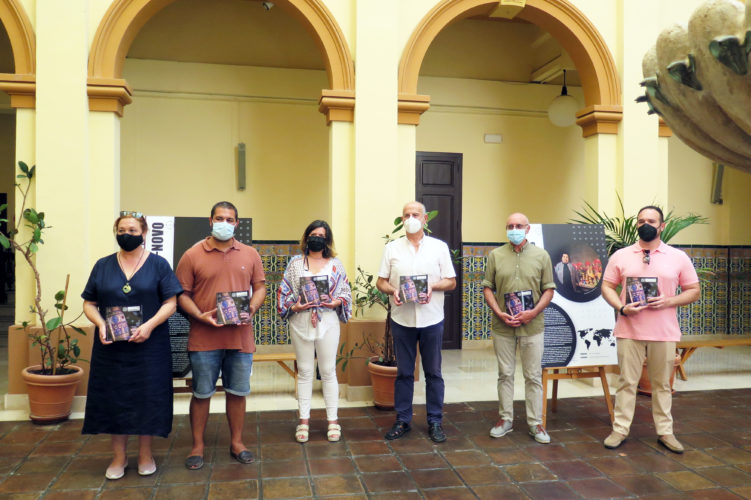 ---
Source: Carlos Ayats Pérez, UPV Office of Communications